A bean bag that not only looks good and feels good, but is fun for all ages too? Sign us up! The Stuffed Toy Bean Bag takes 'FIll it Yourself' to the next level. To get the most out of this bag, gather up all your child's favourite toys and spend some time together filling up the bag. When you're done, you'll both have a soft new spot to hang out and relax!
Key Features:
Fill it Yourself

– Towels, stuffed animals, small pillows, if it's soft and fits in a bag, you can stuff it! If you got a pile of unused stuffed toys laying around the house, filling up the bag should be a fun activity for you and the little one. 
Get Organised

– Let's face it, stuffed toys tend to take up space. Instead of forcing your kid to decide which ones they want to throw away, give them a way to organise them all in one place! 
Low Maintenance

– With its wide zipper opening, all you need to do is remove the stuffing and toss the cover into the wash. And just like that your bean bag will be good as new!
Odor-free

– Thanks to the excellently ventilated fabric, whatever you stuff inside will stay clean and odor-free for a long time to come.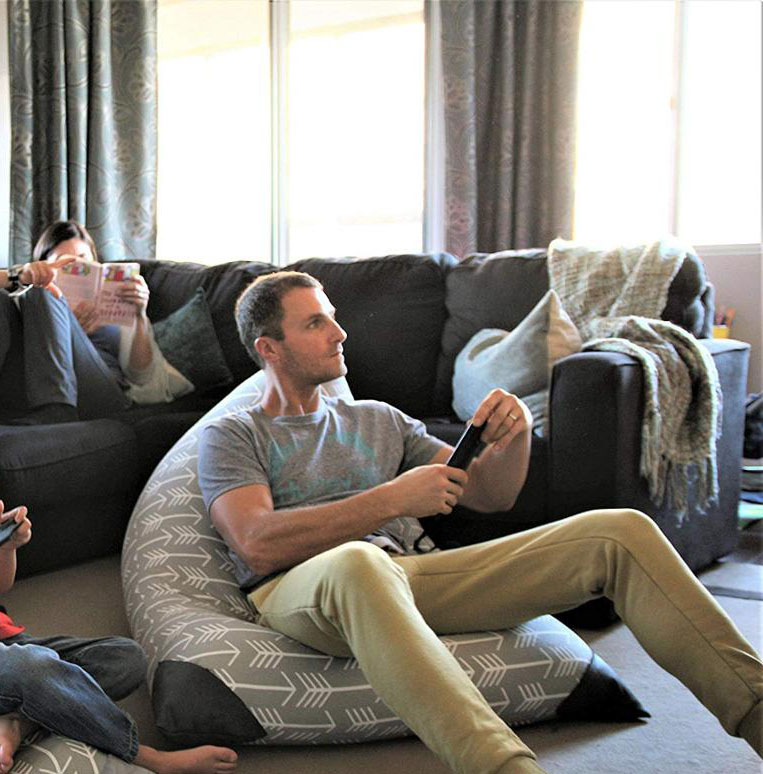 Fun for All Ages

– If one thing's for sure, it's that this will be everyone's new favourite spot. There's never been a better way to spend time with your child and all their favourite stuffed animal friends!