A bean bag without any beans? You heard that right! Introducing our Inflatable Bean Bag, a fun and comfortable alternative for anyone who doesn't want to deal with filling up a bag with styrofoam pellets. This beanless bean bag is made from durable, puncture resistant material to ensure a safe and comfortable seating experience for years to come. 
Key Features:
Soft and Comfortable

– The shape of this inflatable bean bag offers great support for the back and is a surefire way to enjoy some rest and relaxation.
Fully Inflatable

– Say goodbye to styro beans and recycled cloth, this inflatable air bag lets anyone sit like a king or queen as soon as it's pumped up.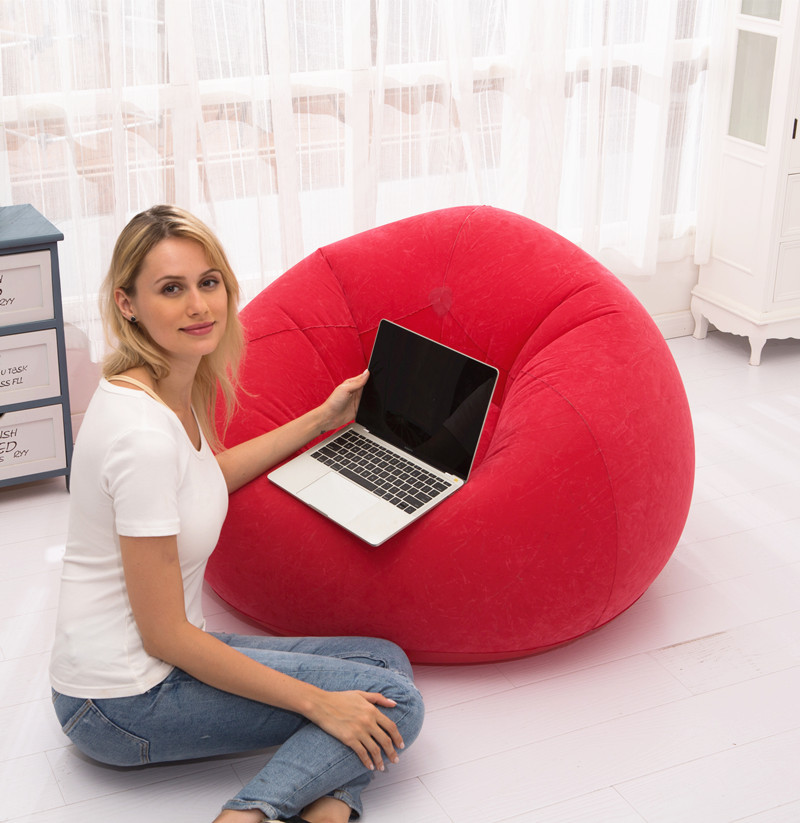 Thickened Material

– This inflatable bean bag offers excellent load bearing capabilities thanks to the eco-friendly, thickened, and puncture resistant PVC material used in its construction.
Switch it Up

– Thanks to its inflatable design, you'll easily be able to switch up its positioning and even take it somewhere new entirely. 
Space-efficient Design

– The compact radius of this air bean bag allows it to easily fit into most interiors without taking up too much space or being intrusive.